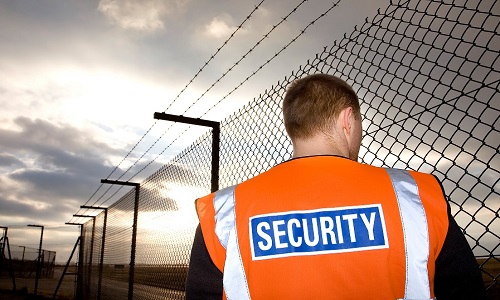 Theft of equipment is a major problem faced by construction sites and this will affect the business of a contractor adversely. Though insurance helps to compensate a certain amount of loss, it will not cover uninsured costs. Equipment theft also leads to production delays and the business owners need to buy new equipment for continuing their work. Sometimes, uninsured costs for equipment may exceed the cost of insured equipment. This will lead to a drastic increase in the overall operating cost of construction site business. The worth of equipment will be thousands of dollars for large construction sites. Therefore, if you provide security to your construction site and equipment means you are protecting your business.
Usually, thieves target construction sites, if there is no or very little security. So protecting tools and equipment from theft should be your major concern. In some cases, the success of a construction project depends on the successful prevention of theft losses.
Impeccable planning and programming are essential for ensuring construction site security. You can prevent theft from your construction site by ensuring security in several areas. Equipment from your site can be stolen in a number of ways. However, it mainly happens through two major sources, the public or present or former workers at job sites. Loss of equipment can also happen during the transportation of equipment.
Ways to Control Theft at Construction Site
Thieves are very lazy so they seek the easiest way to make money. If it is very difficult to steal equipment, they target some easiest construction sites. A potential thief usually visits the targeted site for several times for evaluating to evaluate and identify the security measures in that place. Mostly, theft occurs during evening time, an hour after the end of a workday. Thieves may also do their duty on weekends. As per the psychology of thieves, they will not try to steal if it is very difficult to enter in a site. They will also try to clear of the construction site within 10 minutes.
If you show some commitment, you can prevent theft in your construction site effectively. It is your duty to provide proper security to your construction site. Establishing a theft prevention policy is highly effective in this regard. You should also communicate with all your workers clearly about the protection of your business from thieves. You can also encourage all supervisors and workers to participate in a theft prevention program.
You should also provide financial incentives to workers and supervisors when they do theft prevention, such as prompt reporting of suspicious persons, activities around the work area. You can remind your workers and public regarding the rewards if they provide you information regarding theft. It is also essential to reinforce theft prevention policy regularly to ensure the construction site security.
Methods to Minimize Theft
During the time of non-working hours, the equipment should be kept locked and immobilized. Attaching anti-theft devices like kill switches, steering wheel locks, locking fuel caps, locked hood side plates, tire locks, etc will also very effective.
You can also minimize the chances of theft if you lock and protect all major pieces of equipment with an alarm system. Painting equipment and tools with bright colors is helpful for identifying them from a distance.
If you notice that your equipment is stolen, you should report it to the local police and contractor's organization immediately. You can also train the team leaders and supervisors if they detect any theft. It is also helpful for providing training against theft to your employees. You can seek the help of local police in this regard. It is also essential to maintain a good relationship with the law enforcement agencies. If there is any incidence of theft previously, you should give information regarding this to the investigating officers.
If any equipment is stolen from your construction site, you can visit informal sales locations and auction houses because most stolen machineries are sold through these places.
Importance of hiring Security Guards
You can ensure your construction site security if you hire adequate number of security guards. They are responsible for patrolling commercial and industrial premises for preventing and detecting signs of intrusion. They also ensure the security of gates, windows, and doors. If there is any disturbance, they investigate it and make alarms if necessary. They can effectively monitor the entrance and departure of visitors, employees and other persons. This will help to maintain security in the construction sites.
Security guards are also responsible for writing reports of irregularities and daily activities such as unusual occurrences, presence of unauthorized persons, theft, property or equipment damage, etc. They call fire departments or police during the time of emergency, like the presence of unauthorized person or fire. In order to protect property, they circulate among employees, patrons, and visitors.
Security guards will also serve your construction site by handling telephone, answer questions, take messages, and provide information regarding the non-business hours. They will also warn people who violate rules, evict or apprehend violators from the premises, they also use force as well whenever necessary. With the use of detecting devices, they screen people and prevent the passage of prohibited items into the restricted areas. They will also adjust and inspect machinery, equipment and security system for ensuring operational use and for detecting the evidence of tampering. In order to provide personal protection, they drive or escort motor vehicle to transport people to some specified locations.
While transporting money and other valuables, security guards drive and guard armored vehicles to prevent theft, in such a way they ensure the safe delivery of valuables. They will also take care of boiler, furnace, air conditioning, etc.
As per the reports of The Home Office1, losses of construction sites due to theft are estimated around 43 million pounds every year. Thieves target construction sites because they can make huge profits very easily because of the availability of high value of plant and machineries. A large number of crimes in construction site is committed by people who work in it. This increases the responsibility of site supervisors. You can improve your construction site security if you take strong actions against theft.